Vacation at the Paulsner Feldhof
5 holiday apartments in the middle of our own orchards in San Paolo
We look forward to welcoming you to our farm.
Your host family Sabrina, Mario e Manuel De Filippis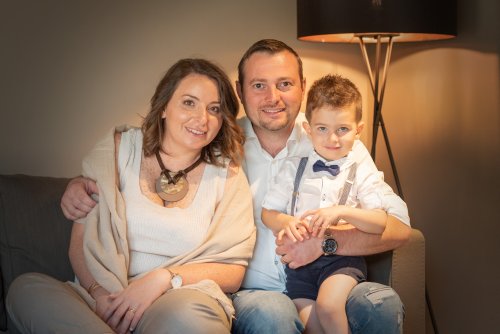 Our goal is to create unforgettable moments for your vacation at the Paulsner Feldhof. With a lot of passion and energy, we embarked into the adventure to establish a farm holiday. With great attention for details, the 5 holiday apartments Pink, Granny Smith, Red Delicious, Golden and Gala in the middle of our own orchards in San Paolo are now at disposal for our guests.
Southern Italian charm meets alpine flair and is wonderfully combined in the Mediterranean feeling of the village of Appiano.
We look forward to welcoming you to the Paulsner Feldhof
Mario, Sabrina and little Manuel
What we offer…
Varied time with your family
In our facility you find a quiet and relaxed atmosphere, but also everything you need to spend a varied time with your family during your holiday in Appiano. Each apartment at the Paulsner Feldhof has a large terrace and is equipped with wooden floors and underfloor heating or cooling for that special feel-good factor.
In the large garden, a swimming pool invites to dive in when the sun is beating down.
Kids entertain & garden
Kids entertain themselves at the playground or, during rainy days, in the playroom with board and card games for all ages and a tabletop football. Our quail family is always happy to have visitors too.
You can also use the barbecue area in the garden to prepare juicy steaks, grilled vegetables or hearty jacket potatoes.
…what San Paolo offers
Five minutes walk and you are in the centre
A five minutes walk and you are in the centre of San Paolo village, where the impressive parish church dominates the scene. There you will find a grocery store, a pharmacy, a tobacco shop, a deli, a sports and shoe shop and several restaurants, pizzerias and cafés, such as the well-known Peter Paul pastry shop, which invite you to stroll and linger. There you find the bus stop for the public transport busses to Bolzano or San Michele/Appiano.
Summer, sun, relax= Vacation at the Paulsner Feldhof